Going Green with MINI Hybrids and EVs
Nature preserves, scores of lakes, the Tampa Bay, and the Gulf of Mexico are all within easy driving distance from MINI of Wesley Chapel. If all of that puts you in a "green" frame of mind, why not explore our new MINI vehicles that come with electric and hybrid powertrains?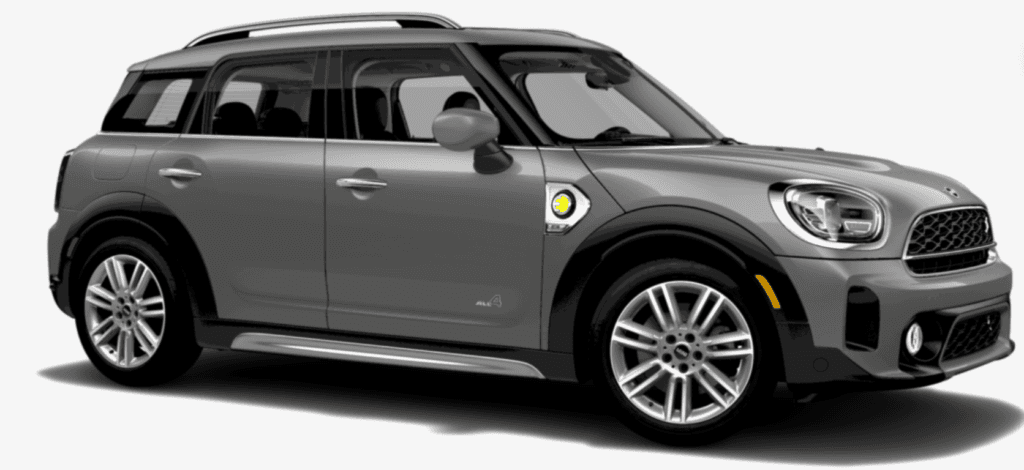 MINI SE Countryman
One thing we love about the MINI SE Countryman is that if you overlook the badging and the charging port, it's hard to tell apart from any other MINI model. It offers the same style, performance, and excellent space as the conventional model, plus the addition of innovative charging technology.
This new MINI model can generate 221 horsepower and boasts impeccable handling. It's also capable of traveling 300 miles on a single tank of gas or 18 miles on electric power alone. Not to mention, it boasts up to 47.4 cubic feet of cargo space.
The MINI SE Countryman also comes with tons of tech features, including a long list of driver assist aids and a roster of optional upgrades that includes an improved infotainment system, Apple CarPlay® integration, and a Harman Kardon sound system.
MINI Cooper SE Hardtop 2 Door
What if you'd like to leave the gas pump behind altogether? You can do that as well, thanks to the MINI Cooper SE Hardtop 2 Door. This pint-sized powerhouse doesn't bother with gas at all, propelling itself forward with a 181-horsepower electric motor instead. On a Level 2 charger, it recharges at a rate of 20 percent per hour, while a Level 3 charger offers an 80-percent charge in just 36 minutes.
But that's not all. Every inch of the MINI Cooper SE Hardtop 2 Door is optimized for performance, from its energy-saving LED headlights to its air curtains that improve aerodynamics. Like the MINI Countryman, the MINI Cooper SE Hardtop 2 Door also comes with many safety and tech features, like the Dynamic Digital Instrument Cluster that keeps you up-to-date on safety and performance data.
If you're not yet ready to try a hybrid or EV, there are still many other new MINI models spanning a wide range of body styles for every need and taste. However, if you are ready to embrace lower emissions and better fuel economy combined with distinct style and uncompromising performance, it's time to visit MINI of Wesley Chapel and acquaint yourself with our cutting-edge hybrid and electric vehicles. Don't forget to check out our MINI financing options when you stop by!