Your Guide to MINI Service and Tires
An important part of car ownership is maintaining your vehicle's health. Whether you're caring for your engine, brakes, or battery, maintaining these internal systems will not only heighten your driving experience but also extend the lifespan of your vehicle.
That's why at MINI of Wesley Chapel, our MINI Cooper service experts are here to keep you and your vehicle on the road for years to come.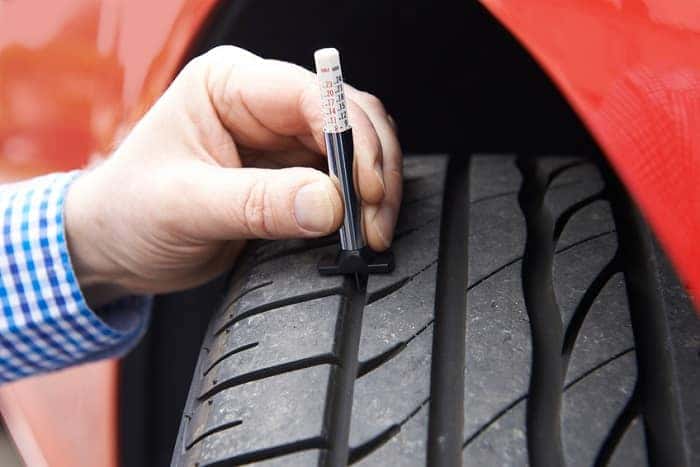 Tire Care Basics
One important and often overlooked part of car maintenance is tire upkeep. Being in contact with the road can cause tires to wear down quickly, adversely affecting your vehicle in many ways.
Underinflated or leaking tires can cause decreased fuel efficiency, rougher ride quality, and increased rolling resistance. Your tires can also wear down at different rates based on their position on your vehicle, leading to problems such as decreased traction and handling issues.
That's why it's so important to regularly schedule MINI tire service to stay on top of your vehicle's health. Fortunately for MINI of Wesley Chapel buyers, we maintain a comprehensive tire service protocol to make sure your tires remain healthy.
How to Care for Your Tires
As part of our monthly MINI service specials, our technicians can provide you with a free alignment inspection, tire rotation, and tire installation when you purchase a full set of tires.
While your tires are being serviced, our technicians also offer free battery load testing, a complimentary car wash, and a free 27-point inspection to make sure your vehicle's components are in tip-top shape. While tire service is an important part of car care, it's important to not forget about the other systems within your vehicle that may also require check-ups.
Schedule MINI Service at MINI of Wesley Chapel
Make a point to visit MINI of Wesley Chapel to check out our service specials and book your service appointment. From our selection of new and used MINI Cooper vehicles to our exceptional service department, our dealership has something to offer every new or returning customer. We look forward to working with you soon!