MINI Tire Care Tips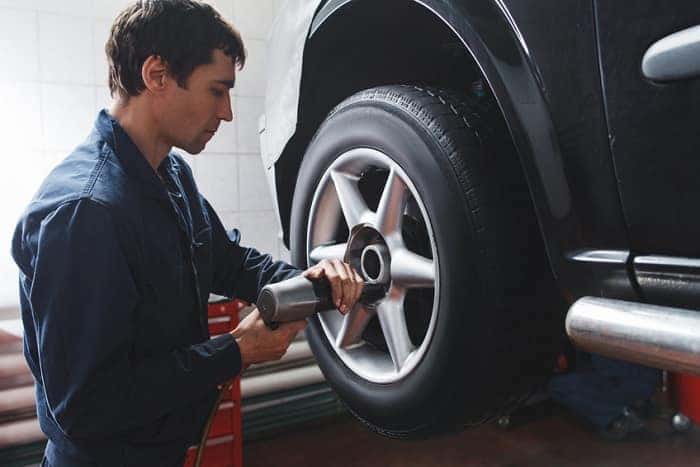 Let's face it – we put our tires through a lot. We expect them to take us anywhere we need to go, no matter how slick, tough, or treacherous the terrain may be.
These tire care tips from our MINI tire service technicians at MINI of Wesley Chapel can help you get the most out of your tires.
Drive Carefully
It's amazing how much the way you drive can affect your tires. When possible, avoid stopping on a dime, which can be harmful for your tires and brakes.
Try to avoid sharp cornering as well, and when you spot potholes and road debris on the road, try to swerve away.
Get Routine Tire Inspections
It's important to regularly inspect your tires to help keep them in tip-top condition, and we aren't just talking about inspections by a technician. You should also inspect your tires as well by regularly checking your tire pressure and inflating them as needed. Check for unusual wear and tear as well.
Rotate Your Tires Regularly
Routine maintenance is crucial for caring for your tires, which includes rotating your tires. While recommended maintenance schedules vary for everyone, six months is the general recommendation. Without regular rotations, your tires can start to wear unevenly, which can lead to excessive wear and make you prone to getting a flat.
Replace Your Tires When Necessary
While there are so many ways to increase your tire's lifespan, it will always be limited. It's important to replace your tires periodically to avoid a potentially dangerous blowout from occurring.
You should replace your tires if:
Your car is more than five years

old

You've driven more than 75,000 miles

Your tires have less than 2/32-inch tread

Your tires are consistently losing air
Need tire maintenance or a replacement? Our MINI dealership in Wesley Chapel, FL can help. Visit us today to give your tires the care they need!